Planet Vintage is a sustainable fashion campaign. Partnering with vintage thrift shops in different cities, it emphasizes the value of buying secondhand clothing, which requires far less resources than clothing bought new. These posters are meant to show the excitement of finding unique treasures that benefit the planet and often one's own wallet. The clear historical influences in these photoshoots represent how vintage clothing in particular invites people to take inspiration from notable trends in fashion history.
COLORS OF LEITH WALK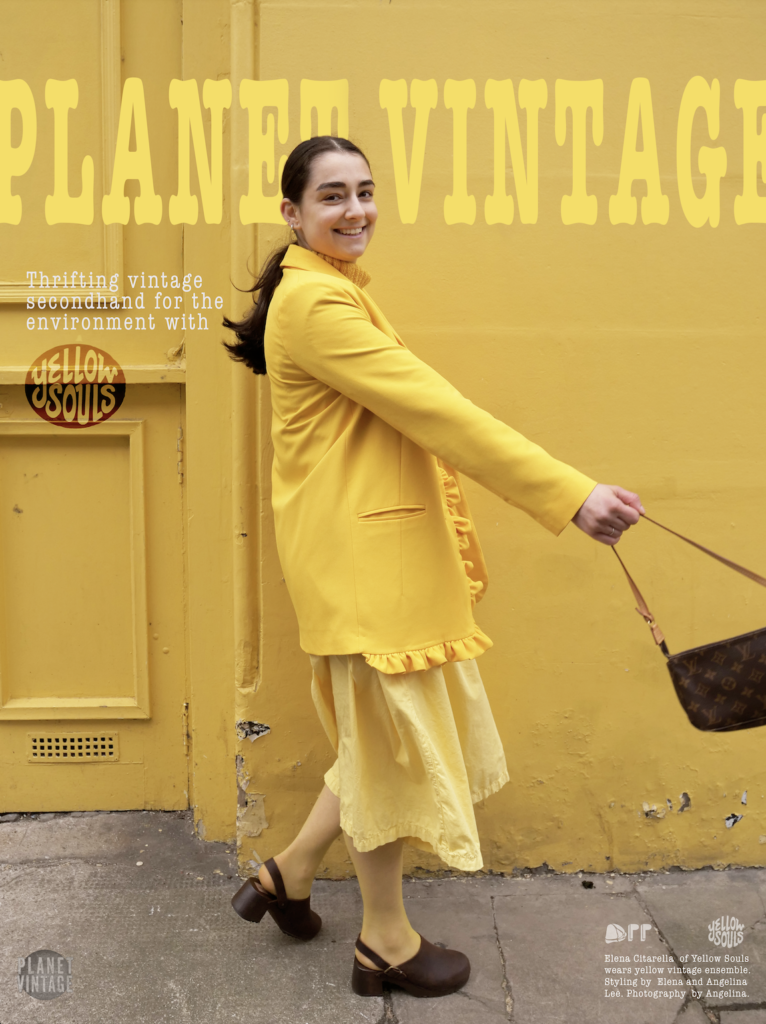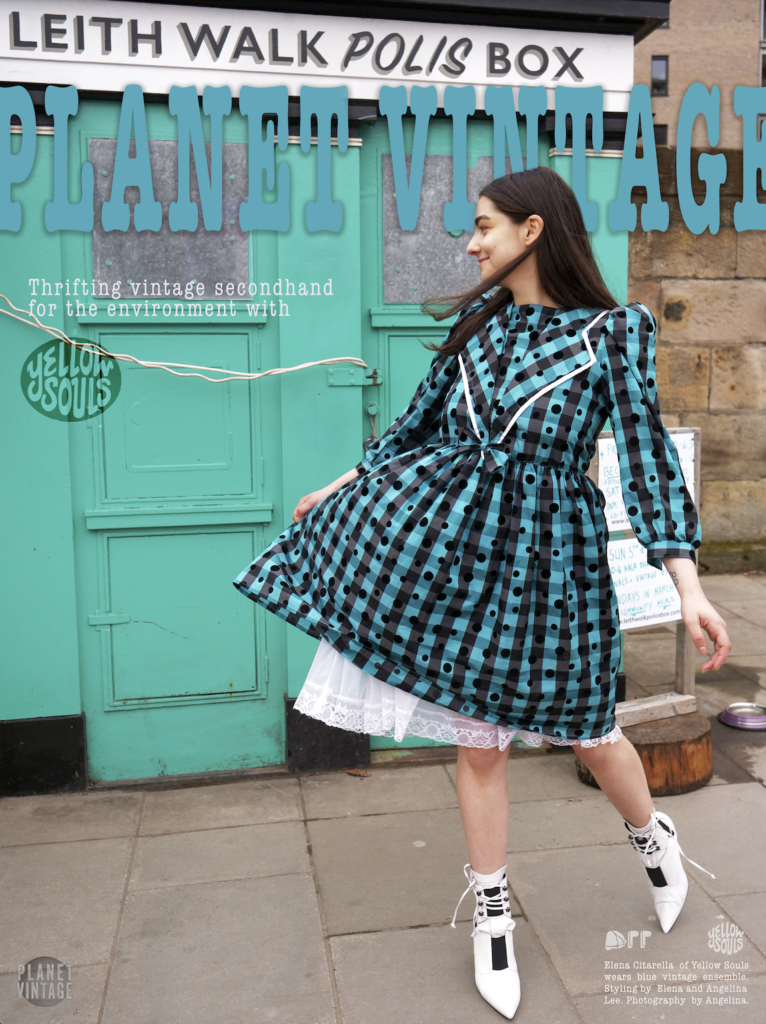 Colors of Leith Walk celebrates the vivid hues of the storefronts lining Leith Walk, the busy spine of the borough of Leith in Edinburgh, Scotland. Even in winter, statement ensembles in electric red, checkered turquoise, and more light up when paired with surfaces of the same shade. This series takes inspiration from spontaneous street photography that finds fashion always on the move. Blazers, dresses, vests are worn by Elena, co-owner of the vintage shop Yellow Souls in Edinburgh. Photographed and edited by Angelina Lee.
THE MAGIC OF MÉLIÈS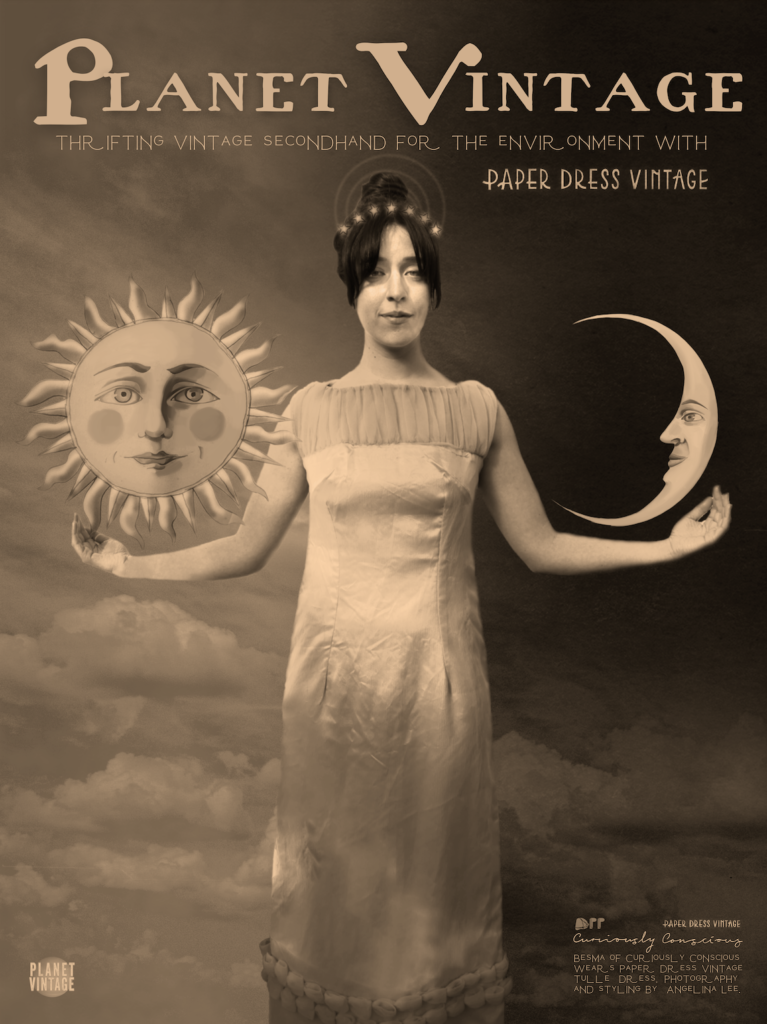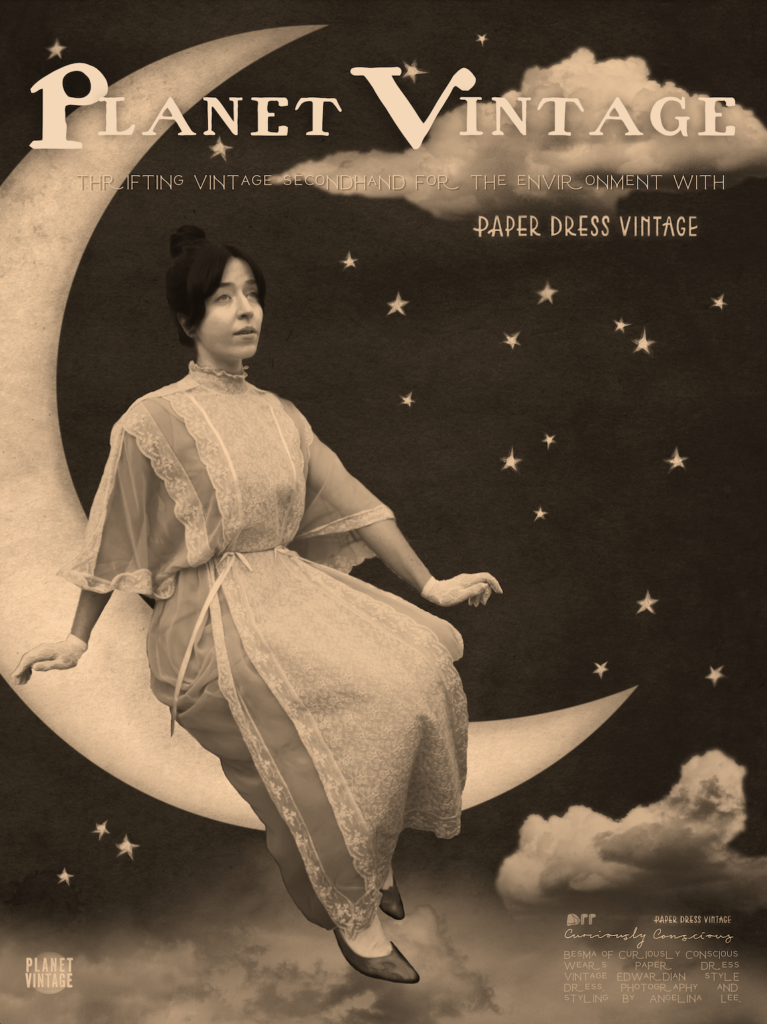 The Magic of Méliès takes its hat off to the incomparable Georges Méliès, whose "A Trip to the Moon" rocked the cinematic world more than a hundred years ago. His work represents the creative infinitudes of the filmic medium, with his dreamlike visions of celestial imagery, fairy tales, and trailblazing special effects borrowed from his days as a stage magician. Here starry skies and personified comets are reimagined with 20s style dresses and other gowns worn by Besma of Curiously Conscious from the shop Paper Dress Vintage in Hackney, London. Directed, filmed, and edited by Angelina Lee.
THE MINIMALISTS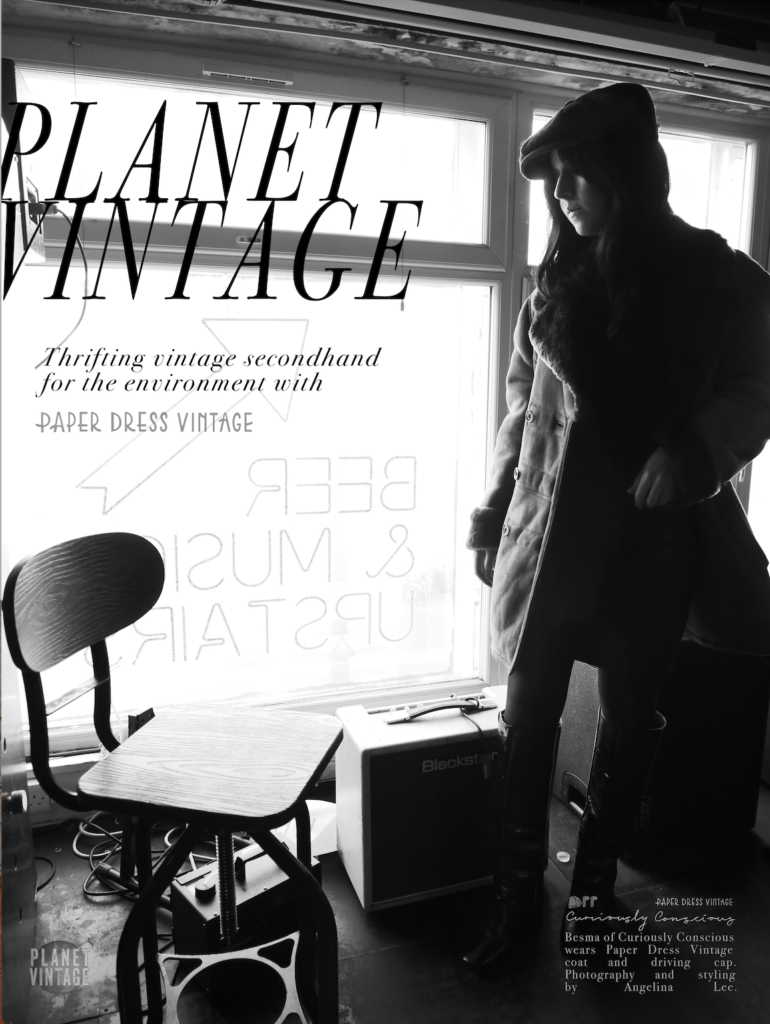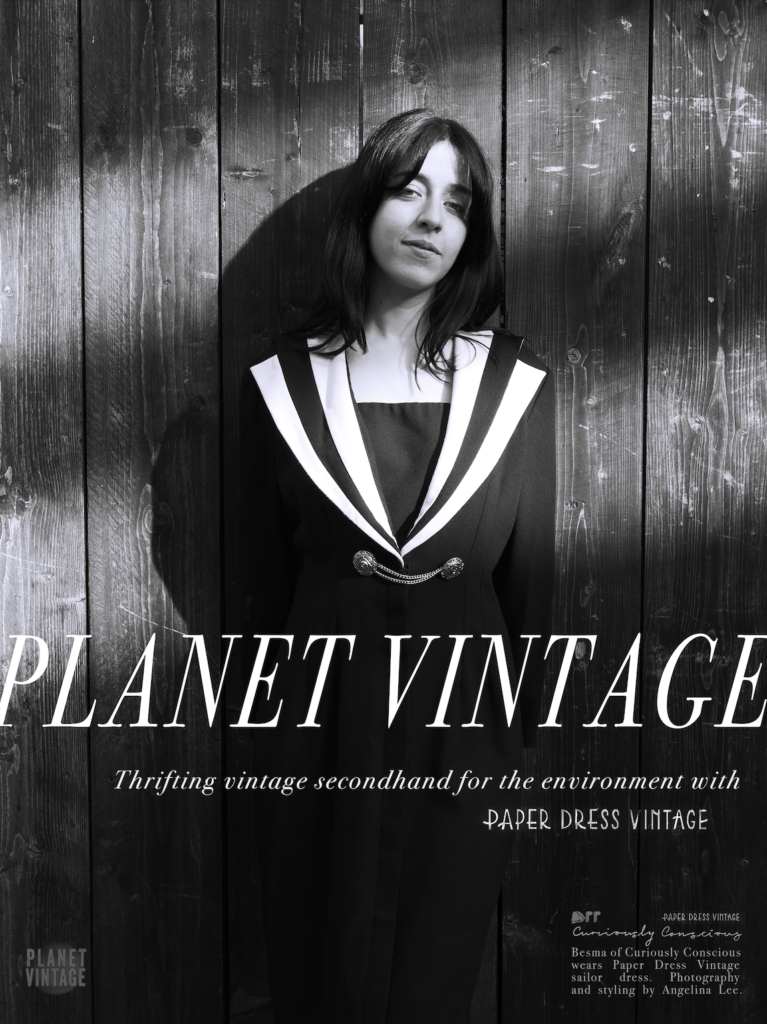 The Minimalists is where 60s Beatnik meets the minimalist movement of today. Inspired by the likes of Françoise Hardy, Brigitte Bardot, and Jean Seberg, glamor is streamlined to the essentials, a palette of shapes, contrast, unified patterns, and sumptuous black and white. Like the iconic Beats and capsule closets of the minimalist movement, The Minimalists stresses anti-materialism in favor of expressing one's true self. Here Besma of Curiously Conscious wears clothes from Paper Dress Vintage in Hackney, London. Directed, filmed, and edited by Angelina Lee.